Wu Ren Mooncake (传统五仁月饼)
Aug 19,2022 | Chai Huat Hin Online
One Pack of CHH Wu Ren Mooncake Ingredient
The CHH Mooncake pack makes approximately 9-10 pcs of mooncake
The recipe below is separated into 3 parts and

the weight indicated below is for 2 pieces of mooncake.

Part one is to evenly divide the ingredients for the fillings and mooncake skin.
Part two is to mix them together
Part three are instructions for the actual baking.
IMPORTANT MOONCAKE TIPS
The mooncake mold must be completely dry and well-coated with flour when shaping each individual mooncake.
It's very important to weigh everything, so you must dust off your kitchen scale! We would recommend to use electronic scales for accuracy.
Please set a timer when baking the mooncakes. They get burnt easily and it would be a waste to see your effort get burnt.
---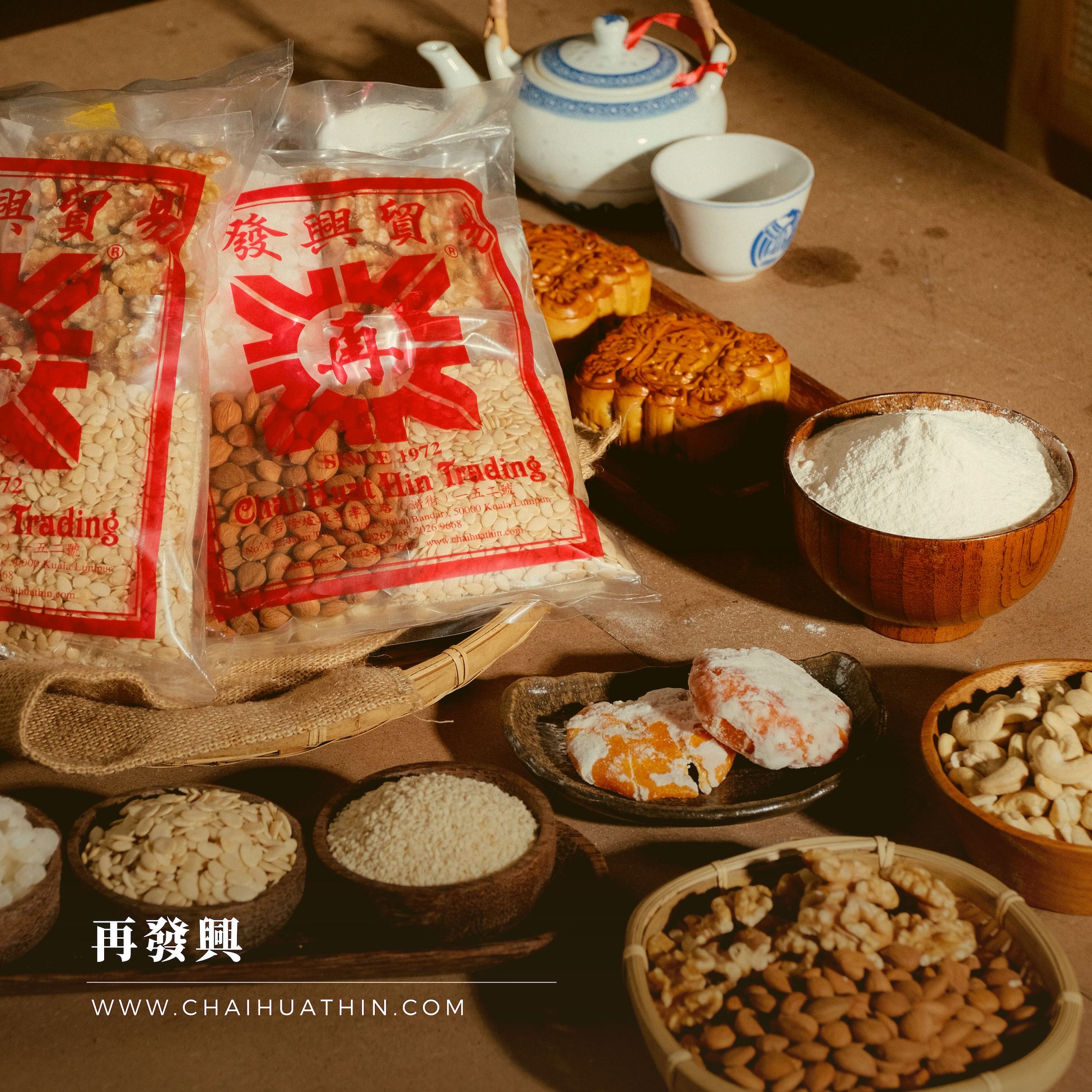 FILLING PREPARATION : Nuts, dried fruit & ham
10.7g Winter melon seed 白瓜子仁
10.7g White sesame 白芝麻
10.7g Chinese almond 胶中杏
10.7g Cashew nut 腰豆
10.7g Walnut 核桃
10.7g Winter melon 冬瓜
10.7g Dried tangerine吉饼
9.7g Ham
MIXTURE INGREDIENT PREPARATION :
5.3g corn oil

2.3g sesame oil

20.3g golden syrup
7.7g castor sugar
0.7g salt
20.3g koh flour
10g water
MOONCAKE SKIN PREPARATION:
15g corn oil
41.3g golden syrup
2.3g alkaline water
60g all purpose flour
0.33g salt
---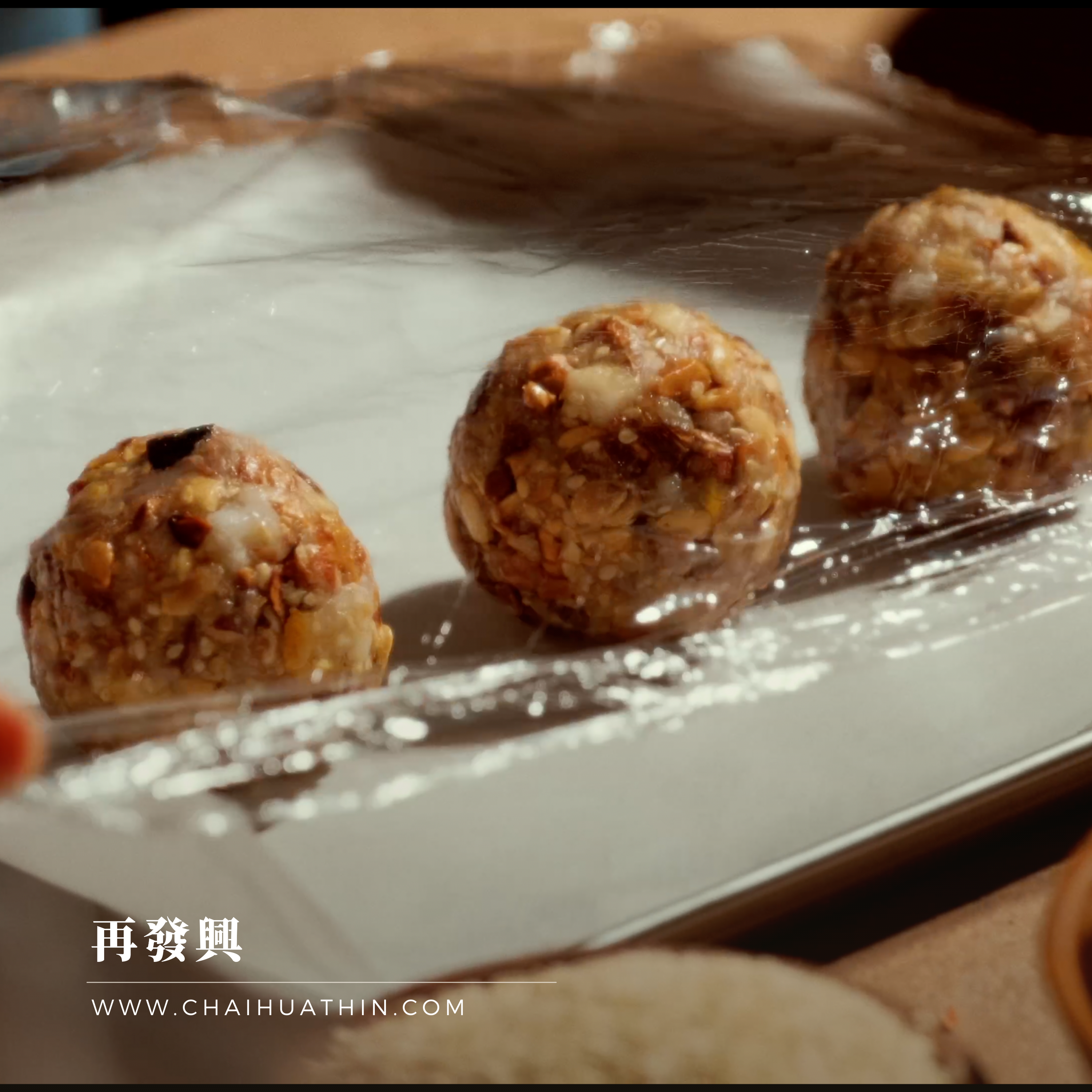 Preparation Golden syrup :
Pour some hot water into maltose
Stir & mixed well
Skin
Add corn oil, golden syrup, alkaline water, and stir well
Add flour and salt, mixed well and make into a dough
Wrap it and rest for 2 hrs
Filling
Oven bake the nuts at 180 C for approximately 8-9 minutes or until they turn golden brown.
Stir mixture ingredients (number 1-5 from above) in a bowl.
Add nuts, dried fruits and ham into the mixture
Mix well and add half koh flour (Hong Kong Flour)
Mix well and add another half koh flour (Hong Kong Flour)
Add in water and continue mixing
Divide the filling into 2 balls evenly.
Cover the fillings to avoid them getting dry
Wrap & bake
Cut the skin dough into 2 balls evenly.
Cover with cling wrap to prevent them from getting dry.
Flatten the skin dough using a rolling pin. Make sure the dough is flattened.
Wrap the filling with the skin
Apply some corn flour to avoid it from sticking
Apply some corn flour on the mould too
Put raw mooncakes on baking tray with a layer of baking paper
Spray some water on top of the mooncakes
Egg Mixture
Egg yolk x1
Water 1 tbsp
Stir mixture above
---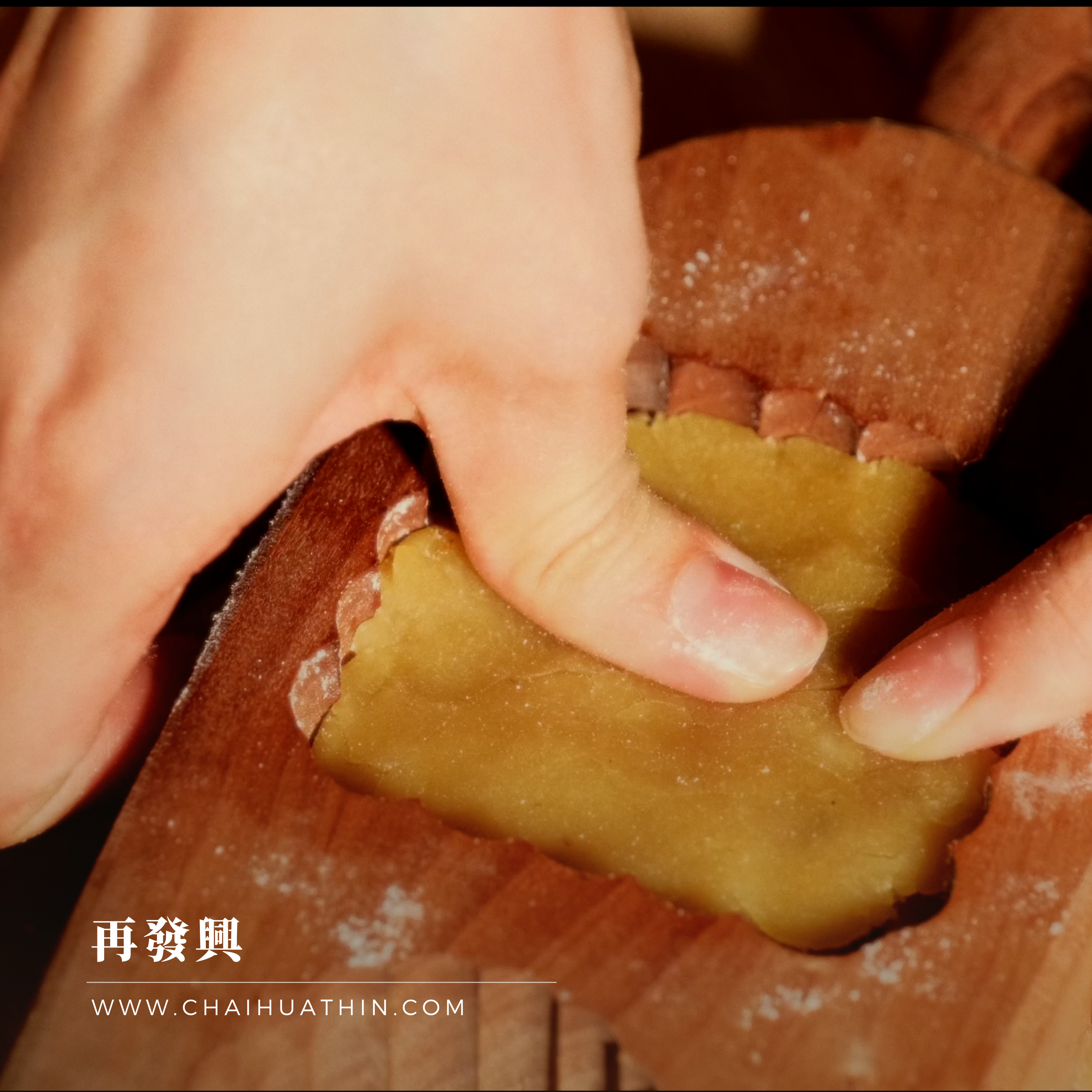 Bake
Preheat the oven at 165C for 5 minutes. It is recommended to use the top & bottom heat function and to place the mooncakes at the middle rack to ensure heat is distributed evenly.
Apply a thin layer of egg yolk on top of the mooncakes and bake them for approximately 5 minutes. Repeat this step twice or until mooncake turns golden brown.


Remove mooncakes from the oven and let them cool off before storing them in a container.

When the mooncakes are freshly baked, the dough will be dry and hard. This is normal as we will have to let the mooncakes cool off in an airtight container for 1-2 days for it to get the sheen of oil we see from the commercial mooncakes.

Your mooncakes are ready to be consumed after this! Pheww, you can finally kick back and relax with a cup of oolong tea.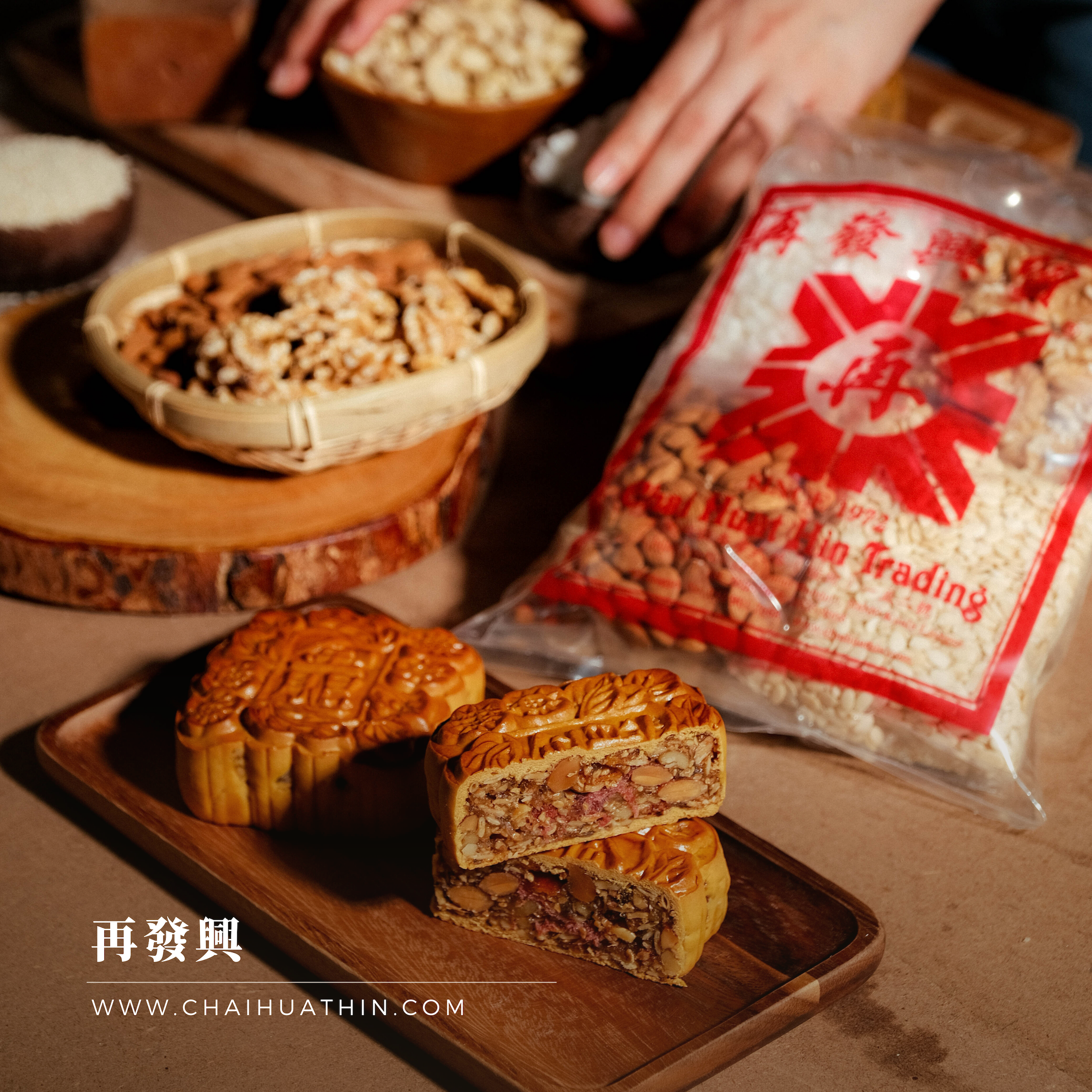 Comment