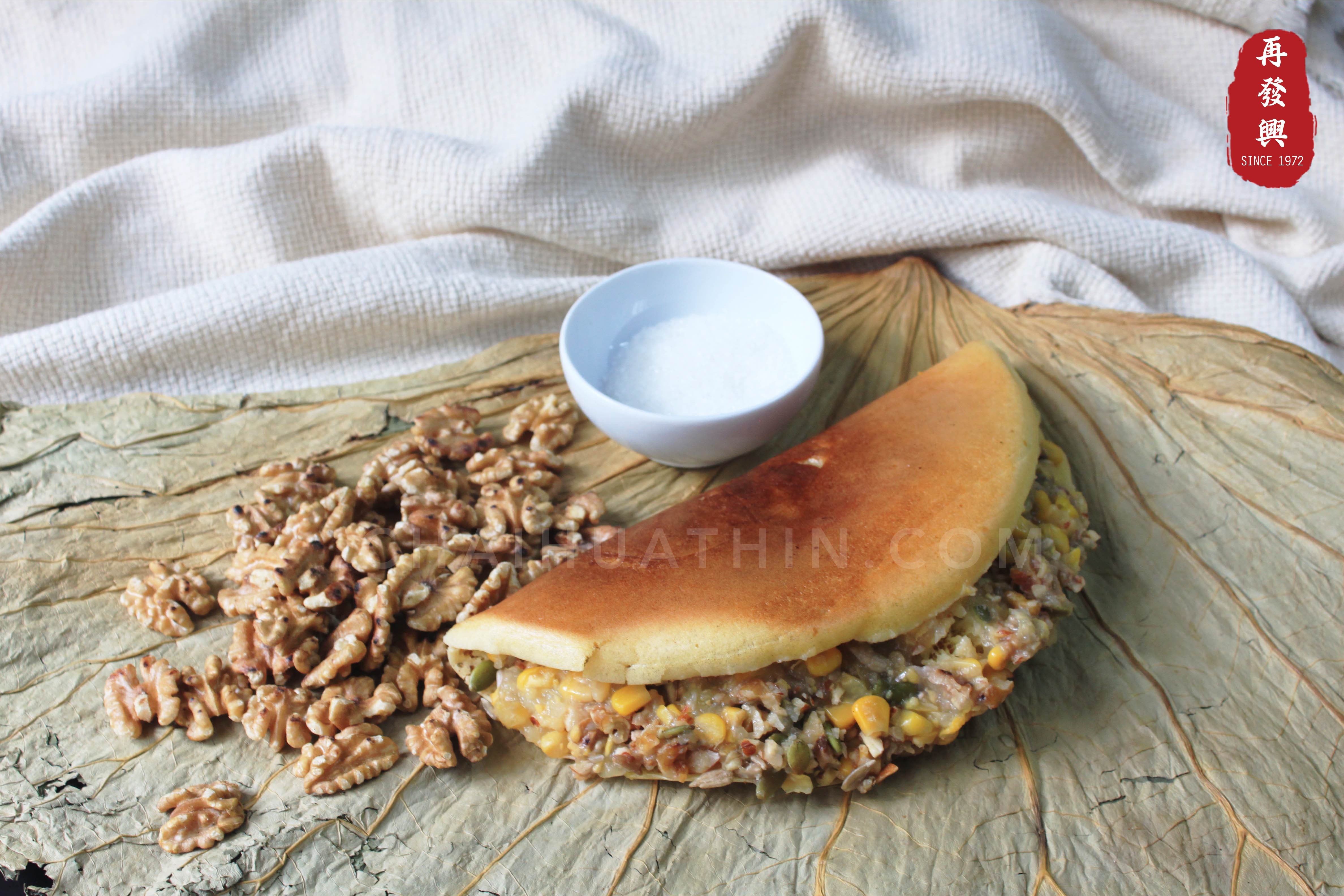 This simple snack will definitely bring back some childhood memories. With minimal ingredients, parents can do this over the weekend with their children!
'Apam balik' is a fluffy pancake that is usually paired with cream corn and peanuts. For this recipe, we've made it healthier by adding a variety of nuts for a higher source of protein. You can also make it savoury by adding your favourite ingredients.
All the ingredients used in this recipe, excluding vegetable and dairy products, can be bought online at our website. We've also included a hyperlink for each product so you can immediately add them into your cart!
INGREDIENTS for the SWEET APAM BALIK (Serves 2-3 pax):
INGREDIENTS for the SAVOURY APAM BALIK (Serves 2-3 pax):
40g White Sugar
1 Egg
160ml Water
150g Self Raising Flour
1/2 tspn Baking Soda
Butter
Cheese
Chinese Sausage (pre fried)
Fried Egg
Caramelised Onion
Mayonaise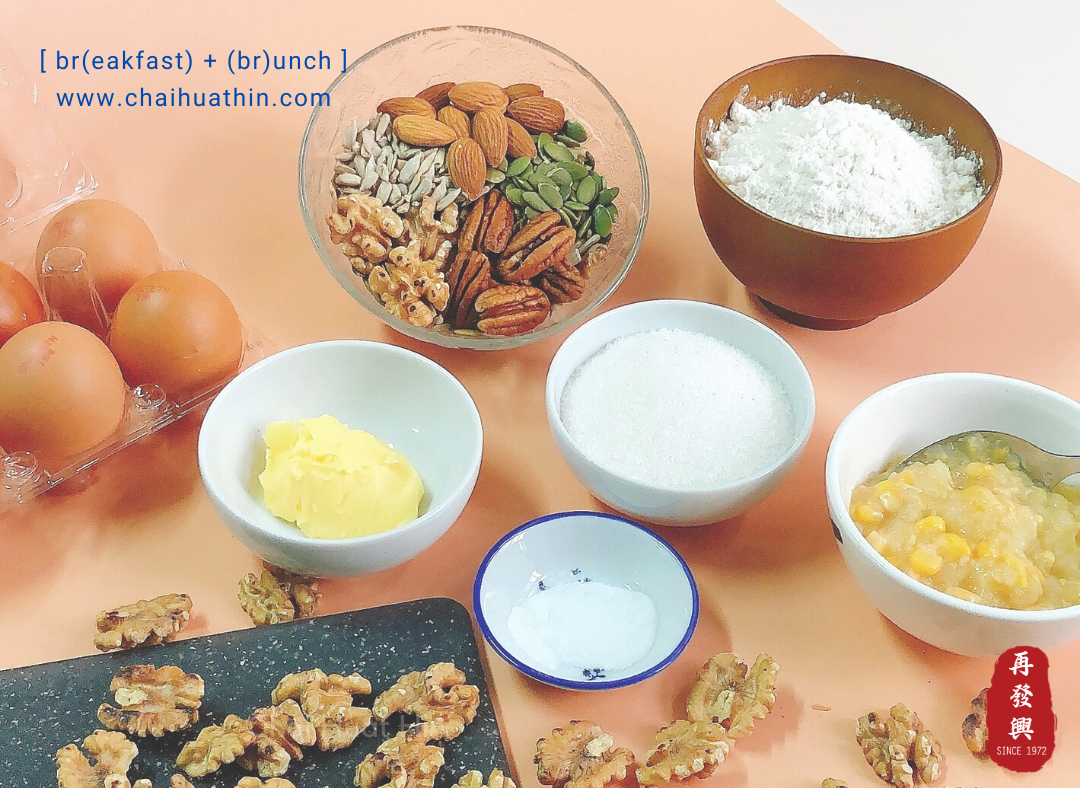 Method:

Preparing the batter.
1) In a mixer bowl, add in the self raising flour, eggs, sugar, water and mix them evenly until they smoothen out.
2) Cover bowl with a piece of damp cloth and let it sit aside for at least 20 minutes.


Making the Apam Balik:
1) Once non stick pan is hot, add 1/4 cup of pancake batter and evenly coat the pan, swirling it around. Cook till the batter starts forming little bubbles on top.
2) Sprinkle some sugar and a generous amount of the nut mixture.
3) Spread some butter over the mixture and let it set until the bottom of the batter turns golden brown.
4) Loosen the edges and fold the apam balik into half. Transfer onto a cooling rack and repeat the steps above for your next apam balik.
5) Slice into quarters. Best when served warm.
How to make the sides crispy?
1) Use a nonstick pan which is slight higher
2) Heat the pan at low heat, then pour the batter into the middle of the pan.
3) Carefully spread the batter to the side of the pan by swirling your pan around.