20 Minutes Dish: Braised Pork Meat with Seasoning Wine (酒香肉碎饭)
Braised pork on itself is a very easy dish but have you ever wondered why does yours taste different from the ones you eat in the restaurant?
The secret lies in the type of seasoning wine you use. For this dish, we specifically used this seasoning wine that does not have the pungent taste of alcohol instead it's aromatic flavour brings out the sweetness and it complements your dish so well that you'll want an extra bowl of rice! This seasoning wine is also great to steam / cook fish with.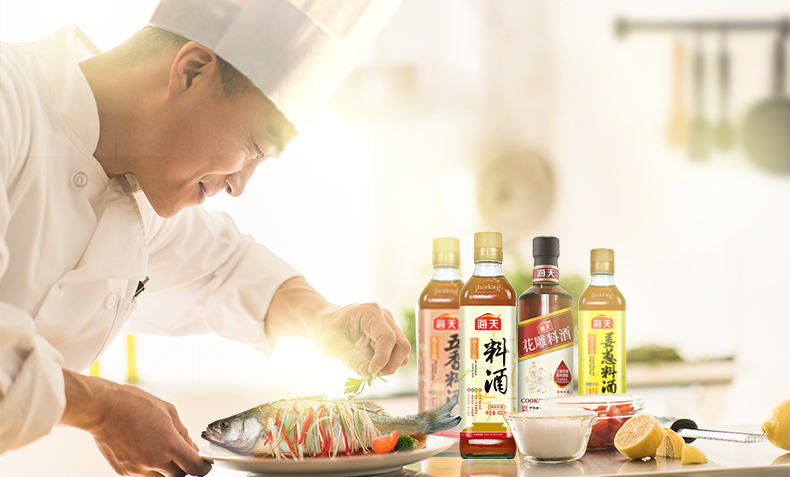 All the ingredients used in this recipe, excluding poultry and vegetable, can be bought online at our website. We've also included a hyperlink for each product so you can immediately add them into your cart!
INGREDIENTS (Serves 2 pax):
METHOD:

Braised Pork
Place the black fungus & dried mushroom in a container and soak them overnight. Cover them up and place them in the fridge. Alternatively, you can soak them 2-3 hours prior to cooking.


Heat up your pan and add in the sesame oil and ensure the whole pan is coated with oil.


Saute Red Onion and Garlic: Add in minced garlic & onion saute for approximately 1 minute or until they turn golden brown. Make sure your fire is at low-medium.


Add in the minced pork and cook for about 5 minutes or until they are evenly cooked.


Add in star anise, cinnamon bark, water and let it simmer for around 1 minute.


Add in soy sauce, dark soy sauce, oyster sauce, dried fungus, and dried mushroom. Stir fry it for a while to evenly distribute the sauces then cover with lid and let it simmer.


If you prefer to have thicker sauce, dissolve 1 tsp of corn starch with some warm water then pour it into the pan and continuously stir the pork until the sauce thickens.


Lastly, add in the seasoning wine and stir for about 1 minute before placing them on your bowl of rice.
Romaine Lettuce
Reuse the pan with the remnants from cooking the minced pork earlier and stir fry the lettuce until they soften. This step is optional, if you prefer to saute the vegetable with additional garlic that is entirely up to you.


Place the lettuce onto to your bowl of rice and your meal is ready to be served!